How many items would you like to send a year?
Fewer than 200 shipments
As a business customer with low shipping volumes, you can use all our products and services for private customers.
Send parcels within Germany from as little as EUR 4.69*
Combine Sparset packs flexibly online
Shipping with Sparset packs within Germany and the EU
Online franking and shipping via Packstations 24/7
More than 200 shipments
Benefit from our individual offers for DHL business customers from just 200 shipments per year.
Send parcels within Germany from as little as EUR 4.07**
Send small-format goods affordably with Warenpost from as little as EUR 2.75
Shipping nationwide in Germany and to more than 220 countries
Parcel pickup at the pre-agreed address included
* Private customer price: 2 kg parcel (dimensions 60 x 30 x 15 cm) with shipment tracking incl. VAT.
** Business customer price: 1 kg parcel (dimensions 120 x 60 x 60 cm) with shipment tracking, including toll charges, plus VAT and, if applicable, plus energy surcharge and peak season surcharge from a minimum of 3,000 shipments per year.
Score big with your customers - with DHL
Increase reliability and customer satisfaction
Flexible parcel delivery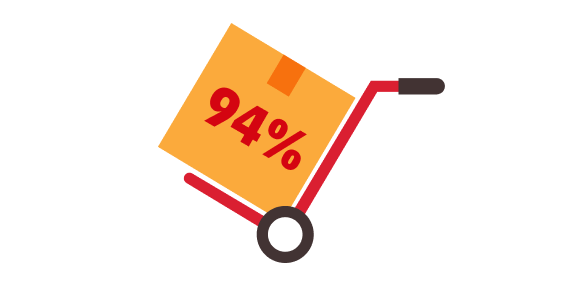 94% of online shoppers would buy from the same store again if they were satisfied with delivery. With DHL, your customers can flexibly set or change the place and day of delivery.
Transparent shipment tracking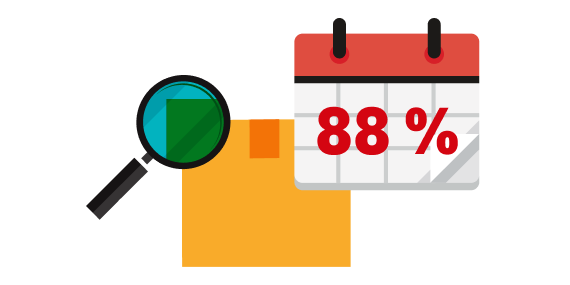 88% of customers would like a shipment tracking feature and information about the expected delivery day. We provide this information for every DHL parcel.
Nationwide network of acceptance and drop-off points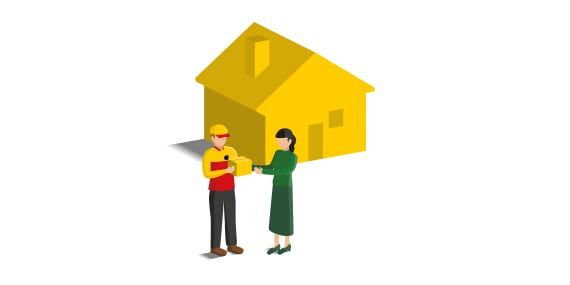 DHL offers over 35,000 acceptance and drop-off points. These include retail outlets and Paketshops as well as more than 13,000 Packstations.
Free Post & DHL app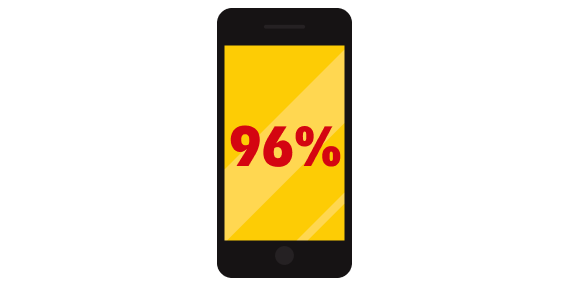 96% of customers feel the free Post & DHL app is an important channel for tracking their items. The app allows your customers to keep an eye on their parcels and flexibly manage their delivery options.
Your savings as a DHL business customer
on average compared to the retail outlet price
Examples of prices for shipment volumes:
International: 200 parcels
Become a DHL business customer today in four easy steps:
1
Your data
Access the form online and fill it out step-by-step.
2
Your prices
View domestic and international prices for your parcel and merchandise shipping.
3
Your agreement
Conclude an agreement directly online. Assistance is also available by phone.
4
Start shipping
Receive access to the Post & DHL Business Customer Portal within the next few days and get ready to start shipping.